Moderators: Club Admins, Minifinity Staff
"Why is that things that happen to stoopid people, keep happening to me...?" - H Simpson
Contributor

Posts: 12
Joined: Thu 13th Jun 2013, 09:44am
Location: Wigan
Tag Line: Stoopid is as stoopid does
Drives: Vauxhall Omega V6 Elite OEM+
---
Posts: 1
Joined: Mon 21st Nov 2016, 11:39pm
Drives: 1974 rally spec mini
---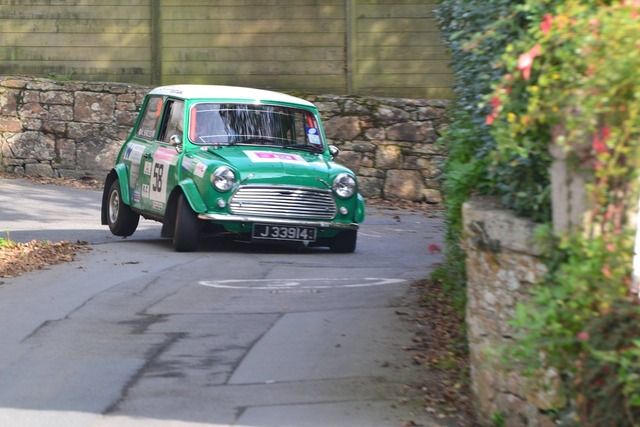 he he, great pic taken at the perfect time!
Posts: 1
Joined: Fri 30th Jun 2017, 01:27pm
Drives: Mini
---
Me and my 91
Posts: 3
Joined: Sun 10th Sep 2017, 01:57am
Drives: 1991 Mini Cooper 1275cc.
---
Here are my minis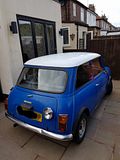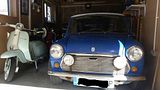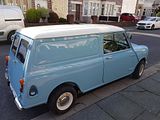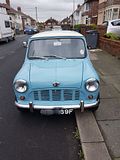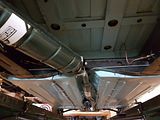 The Van is a 1979 but looking more like a 1968 with Mk1 steering column, heater, floor dip switch etc. The saloon will be restored shortly as a Mk3 Cooper S look alike C/W twin tanks.
The van is a 1030cc lightened and balanced, with 1 1/4 twin SU's and Kent 266 cam, RC40
The Mk3 will have a 1275 engine fitted.
Contributor

Posts: 7
Joined: Sat 28th May 2016, 07:40pm
Location: Lancashire
Drives: 1979 Minivan
1976 998cc Mk3 Saloon
---
Love to see a nice clean van - Brilliant!

Nozzle

Contributor

Posts: 2722
Joined: Thu 3rd Jan 2008, 12:51pm
Location: Saxmundham, Suffolk
Drives: 1995 Rover Cooper SPi
1966 Morris Countryman
---
Posts: 6
Joined: Thu 18th Jul 2013, 11:22am
Drives: Mini Cooper MPi '98 (in summer only)
---
Posts: 2
Joined: Sat 24th Nov 2018, 05:39pm
Location: sutton in ashfield
Drives: mini 25 convertible. wery modified with side pipes
---
Oh, check out those!!! I recall reading how the length of the exhaust pipe can make a difference to the torque, and that ideally the Mini's exhaust should be shorter.. How does your exhaust set-up work with the LCB?

Nozzle

Contributor

Posts: 2722
Joined: Thu 3rd Jan 2008, 12:51pm
Location: Saxmundham, Suffolk
Drives: 1995 Rover Cooper SPi
1966 Morris Countryman
---
Posts: 10
Joined: Mon 18th Jan 2021, 08:11am
Location: California
Drives: 2016 Mini Cooper
---
---
Who is online
Users browsing this forum: Majestic-12 [Bot] and 79 guests